Mele Kalikimaka - Seasonal Card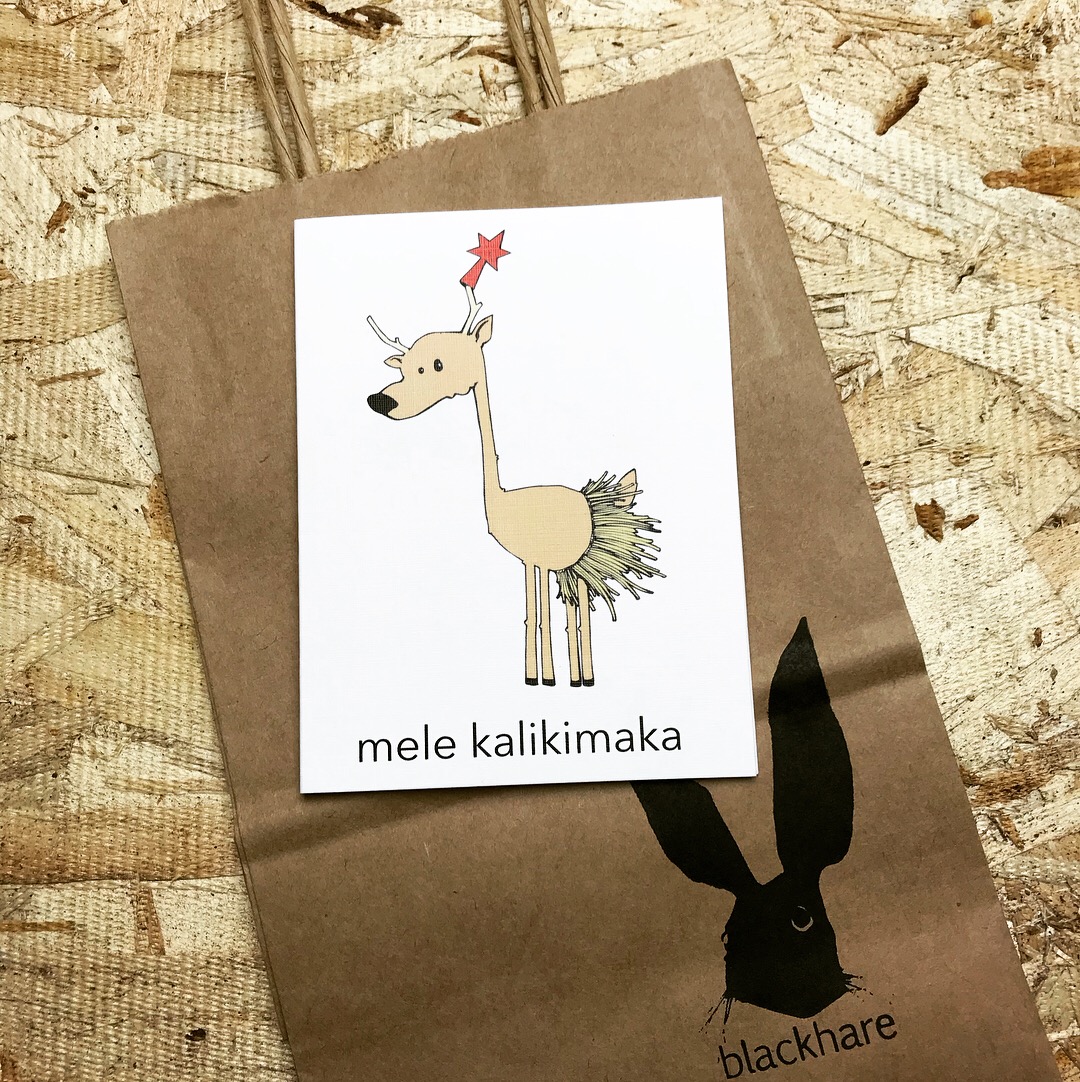 Mele Kalikimaka - Seasonal Card
Blackhare now has seasonal cards for the holidays! Whether you celebrate Christmas, Hannukkah or just revel in the holiday season, we have a card for you! These sweet, silly cards are the perfect way to wish someone a very happy holiday.
Why not age yourself and wish your friends and loved ones a "Mele Kalikimaka"! See if your nephew gets the joke.
At approximately 3.5' x 4.5, the cards are sized to mail out on their own and are also perfect for placing on a gift.
Card is blank on the inside.